Healer's Gold Supplements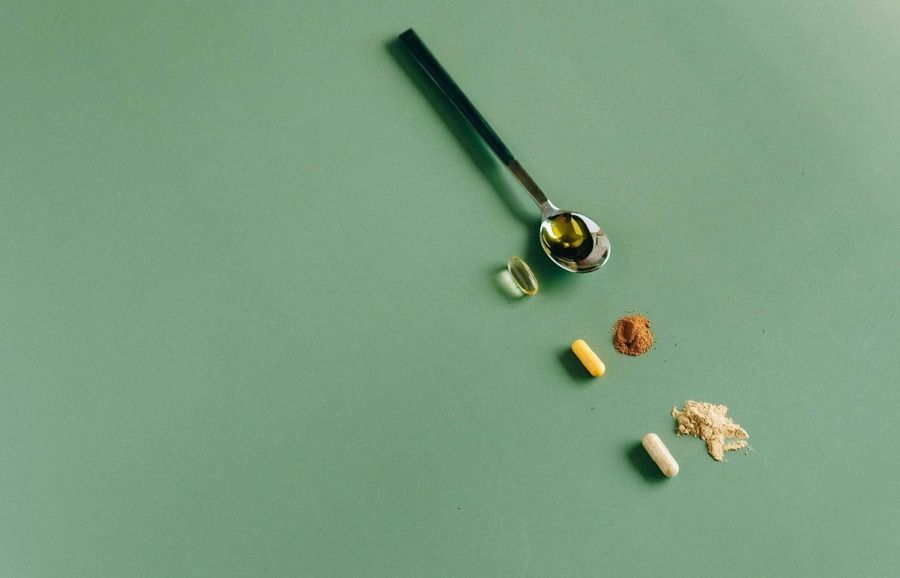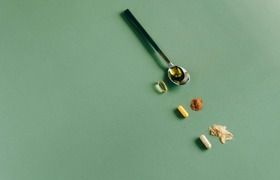 Helping you, and the planet
VEGAN-FRIENDLY PRODUCTS
Our food supplements are suitable for everyone, not just vegetarians and vegans. Feeling your best is important and sometimes you need an extra boost. We're here to support you with your busy lifestyle.
LOVINGLY MADE IN THE UK
Our products are made here in the UK, with ingredients sourced worldwide. We are not involved in animal testing or unethical harvesting methods. Our ingredients are clearly labelled to UK regulations.
CARING FOR THE PLANET
5% of every sale will be donated to Friends of the Earth Charitable Trust via Work for Good. We're working hard to be part of The Kindness Economy. We care about you, your health, and the planet.
OUR FAVOURITE FOR YOUR BUSY LIFESTYLE
RESTORE: Organic Seaweed Superblend
An exciting and effective synergistic blend of organic seaweed, vegetables, greens and herbs. With iodine to support energy-yielding metabolism and normal thyroid function
A synergistic blend of organic seaweed, vegetables, greens and herbs.

Seaweed is a remarkable and natural source of iodine which supports support energy-yielding metabolism and normal thyroid function.
Reliable scientific claims for iodine state it supports:
Energy-yielding metabolism and normal thyroid function.
Maintenance of normal skin.
Normal functioning of the nervous system.
Normal cognitive function.
Ascophyllum nodosum is sourced from the remote islands of the Scottish Outer Hebrides. Iodine levels are high, typically 700mcg per 1g
Fucus vesiculosus is also known as bladder wrack and can be found on rocky shores on the coasts of the North Sea, the western Baltic Sea and the Atlantic and Pacific Oceans.
Healer's Gold RESTORE Organic Seaweed Superblend also contains:

Spirulina is a well-known type of blue/green algae. Oral traditions say that Mexican couriers and runners in ancient times would consume spirulina as fuel for long-distance travel. It is also high in vitamin B12 so it is a very important addition for vegetarians and vegans who can easily become deficient.
Artichokes have traditionally been used in herbal treatments to promote a healthy liver and efficient digestive system.
Chlorella is an edible algae that is said to contain significant levels of chlorophyll, and more vitamin B12 than liver.
Green tea leaf powder is a rich source of polyphenols. Studies have shown that polyphenols are a rich source of antioxidants.
Ashwagandha is one of the most powerful herbs in Ayurvedic healing. It is traditionally known for having restorative benefits and for being an effective adaptogen.
Cayenne (capsicum) is a type of red chilli pepper. Herbalists use cayenne as a stimulating herb as it is reported to increase the flow of blood in the body.
*Previously known as Seaweed and Supergreen Blend*
SUPPORTING YOUR BUSY LIFE - NATURALLY
Being Busy and Staying Healthy Isn't Easy
If you're struggling to hold it all together, you're not alone. It can be hard juggling work/career with some kind of social life, or indeed family life.
You want to keep going, to have the energy to cope with your day, family, work etc.
You want to stay healthy, but it's really hard to think about that when you're so busy, and you haven't even got time to be ill!
You want to look good, because it makes you feel better on the inside, and maybe other people won't realise you're struggling.
You'd like your hormones to give you a break. Heavy or painful periods, mood swings, sore breasts; they're the last thing you need. Hormone imbalance can leave you feeling drained.
Let Nature Help Support You Back to Health
Right now, all you probably want is to just to live life fully, cope with everything, sleep well, look great and enjoy life.
It's not always easy, and it may require some lifestyle changes but we're here to support you, with some help from nature.
Some would call them super foods, but we call them nature's secrets. We've taken inspiration from the wisdom of nature to carefully select ingredients to inspire you.
Nature knows the power of plants, roots and herbs, and how to restore balance. Sometimes we need to take inspiration from our ancestors and the natural world around us. Her secrets can't always be proven in the lab, so of course, always do your research.
Letterbox-friendly design
Our slimline bottle design fits through most letterboxes, uses less plastic, and is easy to carry or store.
Our bottles can be recycled with your usual plastics (bottle is code 2, lid is code 5).
We know it's not a complete solution but it's a step in the right direction. Please help by giving your bottle a second life by using it for storage.
30 Day Happiness Guarantee
You can send your order back within 30 days and we'll give you a full refund. No questions asked! See our policy.
It can sometimes take longer than 30 days to find out if a food supplement is giving you the benefits you are looking for, but our 30 day happiness guarantee is especially helpful if you don't like the taste, size or shape.
It's part of our contribution to The Kindness Economy.